Meet the Team
VALERIE MCLAUGHLIN, EA, 
CEO
---
Valerie Bennett McLaughlin is an enrolled agent admitted to practice before the Internal Revenue Service. She graduated from the University of Maryland with a Bachelor of Science Degree in Accounting. After working for several years with a private firm, Valerie was told that no further advancement opportunities within the company were available for women. As a result, in 1980 she began her practice at the age of 24.
Valerie has much to show for her work as a tax consultant, including:
Dave Ramsey Endorsed Local Provider
Certified Business Profit Consultant
Nomination for Business Person of the Year
Member of National Society of Tax Problem Solvers
She also has had the pleasure of serving on many outside committees including:
Bowie City Council
City of Bowie Economic Development Committee
Treasurer for YMCA Camp Letts in Annapolis
Anne Arundel Community College Business Advisory Board.
Annapolis Chamber of Commerce
Valerie is also a member of the National Association of Tax Preparers, National Association of Enrolled Agents, and Maryland Society of Accountants.
In her free time, she enjoys motorcycling and lives with her husband, Clyde McLaughlin, in Severna Park, MD.
CHRISTINA BENNETT, CPA
Chief Strategist & Tax Whisperer
---
Christina Bennett is a Certified Public Accountant and a Certified QuickBooks Pro Advisor. She graduated with a Bachelor's Degree in Interdisciplinary Studies from Salisbury State University and received her Financial Accounting Degree from Anne Arundel Community College.
Christina brought her expertise and knowledge of accounting to the firm in 2007. She is also a member of the American Institute of CPAs, the National Association of Tax Preparers and the Maryland Society of Accounting & Tax Professionals.
Christy enjoys volleyball and lives in Annapolis, MD.
Christy Bennett CPA was nominated as one of the annual Women to Watch in 2017 by the Maryland Association of Certified Public Accountants. The ceremony was Friday, September 29, at the Hotel at Arundel Preserve in Arundel Mills, MD.
---
AUTUMN KREBS, Client Success Manager
Background & Experience: Prior to coming to QualiTax, I worked in the restaurant industry as a manager of a restaurant in downtown Annapolis and a market manager in Northern Virginia for a beverage company. I am currently attending Western Governor's University to earn my Bachelor's degree in accounting.
What do I do for my clients: At QualiTax, I help my clients stay organized, looking for information they may be missing and ways to save them money on their tax returns! I also work with bookkeeping and payroll, as well as answering any questions our clients may have.
Why I love my job: I love my job because I am constantly learning new skills and am challenged every day. I am able to use the skills I am learning both at the office and at school to get closer every day to becoming a CPA.
After hours I love to play with my dog, Meatball. I also enjoy cooking, hiking, and anything that will allow me to enjoy the water we love so much in Annapolis.
Favorite Causes: ASPCA and BARCS Shelters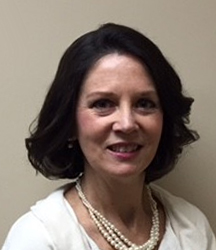 SUSAN SHARPE, Director of Client Experiences
Background & Experience:  After serving four years in the military, I worked in various operation areas of a large finance company in Chicago.  For the last 20+ years I have worked for a family business here in Maryland.  I am now hoping to use my extensive customer service experience to help bring more clients into QualiTax!
What I do for my clients:  My job is to ensure that I communicate clearly what QualiTax can do for our clients and to help make every interaction a very pleasant experience.
Why I Love My Job:  I am able to work in a professional environment surrounded by others who all work toward the same goal:  making our company the best it can be!
After hours, I like to spend time with my three daughters and my husband.
Favorite Causes:  Veteran organizations and local school groups
---